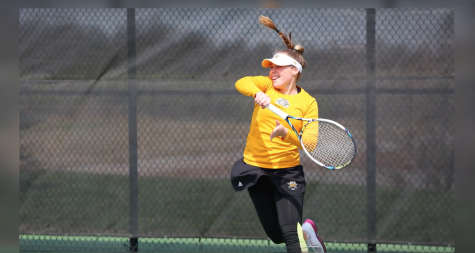 Mike Canizales, Reporter

April 26, 2018
Born in Split, Croatia, Margita Sunjic moved to the United States in order to pursue a better opportunity for herself in the world of tennis. Since her arrival, Sunjic has won multiple awards for NKU, including Freshman of the Year and Horizon League Player of the Year twice. 
Follow us on Instagram!
Email Updates
Enter your email address below to receive our daily email updates.