Josh Kelly, Arts & Life Editor

February 6, 2019
NKU dance major Lavette Patterson found herself playing the role of Margaret Garner, a slave that lived on a Boone County plantation in the mid-1800s, last semester during Dr. Joan Ferrante's documentary "Let Our Loss Be Heard." The role was an educational experience for Patterson, as she did...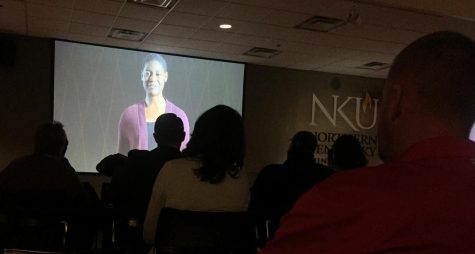 Josh Kelly, Arts & Life Editor

October 30, 2018
A slave escapes from Northern Kentucky across the Ohio River. After being caught by U.S. Marshals, she kills her children, for she knows death is the only thing better than going back into a world where they must endure racial categories.