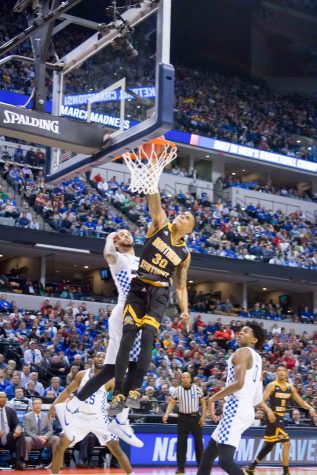 Matt Sexton, Editor-in-Chief

March 18, 2017
INDIANAPOLIS -- Northern Kentucky made the nation take notice, but it could not pull the monumental upset. A 13-0 run late in the first half gave Kentucky the breathing room it needed, as the Wildcats defeated the Norse 79-70 Friday night at Bankers Life Fieldhouse. "We knew we had a tremendous challe...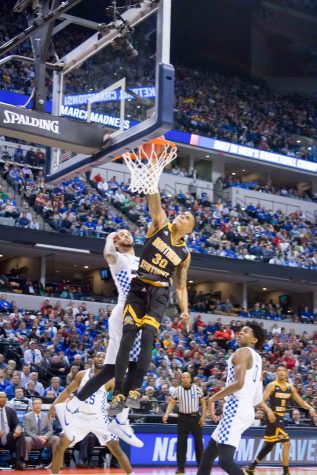 Matt Sexton, Editor-in-Chief

March 17, 2017
INDIANAPOLIS -- Kentucky's potent offense helped the Wildcats take a 38-24 lead over Northern Kentucky at halftime of Friday's NCAA South Regional first round game in Indianapolis. NKU started off well, taking an early 7-6 lead before Kentucky surged ahead. The Wildcats increased their lead to 23-...