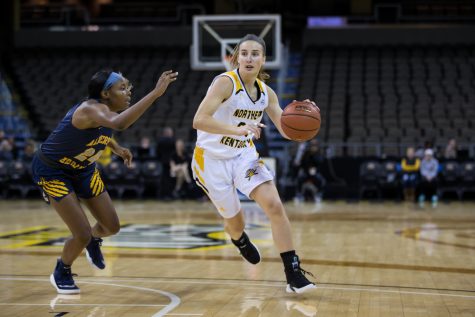 Jasmine Smart and Lillian Brown

November 8, 2018
The NKU women's basketball team opened the 2018-19 regular season with a 73-32 victory over Alderson Broaddus University on Wednesday evening. With the victory, this marks the first time since 2015 that the lady Norse have started the season 1-0. "I am happy to start the season 1-0 for our...
Follow us on Instagram!
Email Updates
Enter your email address below to receive our daily email updates.