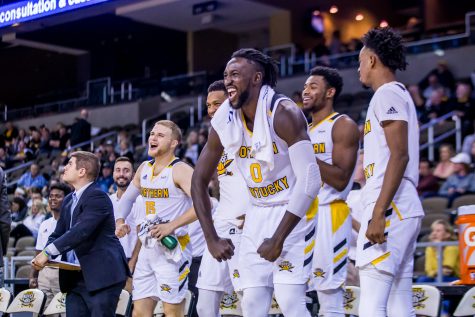 Sierra Newton, Sports Editor

November 6, 2019
The past three years for NKU men's basketball program have been history-making, with two trips to the NCAA tournament (2017, 2019) and one trip to the NIT (2018). The Norse are focused on improving from those seasons with new coaching staff, a new style of play and four players returning out of last season's starting five.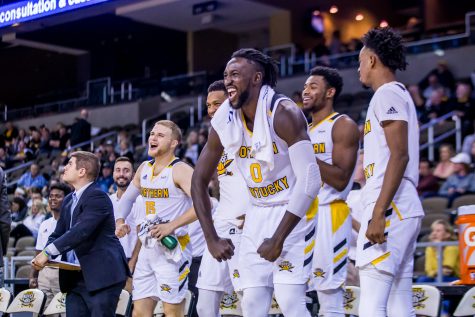 Sierra Newton, Sports Editor

November 5, 2019
NKU men's basketball team had five Norse in double digits in their home opener against UC Clermont. Sophomore guard Bryson Langdon led the night in points with 20, making 5 of 6 behind the 3-point line. Senior guard Tyler Sharpe followed with 19 points, five rebounds and three assists...