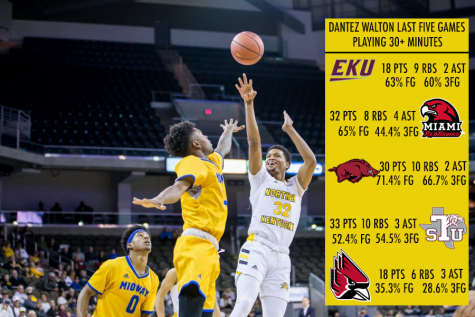 Sierra Newton, Sports Editor

December 9, 2019
Senior forward Dantez Walton has been named Horizon League's men's basketball player of the Week for the third consecutive time this season. Walton has been averaging 25.5 points, 8.5 rebounds and three assists per game.  Walton is the first Horizon League men's basketball player since Ne...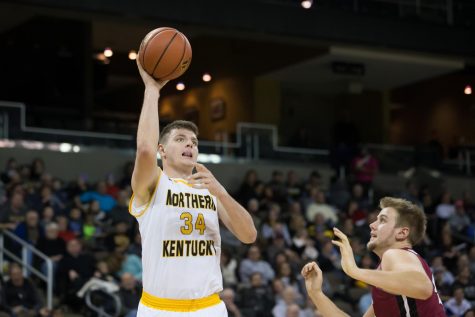 Christopher Decker, Managing Editor

February 5, 2018
After two double digit performances over the weekend, McDonald was named Horizon League Player of the Week Monday afternoon. It is the second time this season a Norse player has been earned the honor this season; Holland was honored on Nov. 20.   Over the weekend, McDonald averaged 22.5 ppg, 11.5 rpg, five ass...