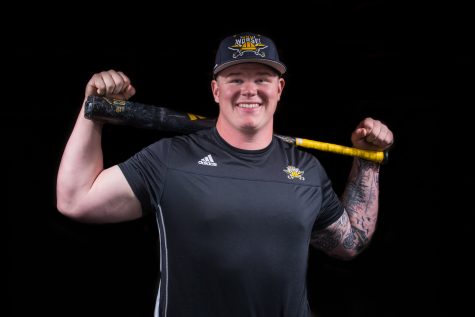 Matthew Dietz, Reporter

March 5, 2020
As Griffin Doersching, the NKU Norse junior first baseman and Home Run Derby champion, stepped up to the plate for his first-round swings at TD Ameritrade Park in Omaha, he had just one thought going through his mind. "Wow." In June of 2019, Doersching was invited to participate in the 2019 College Home Run...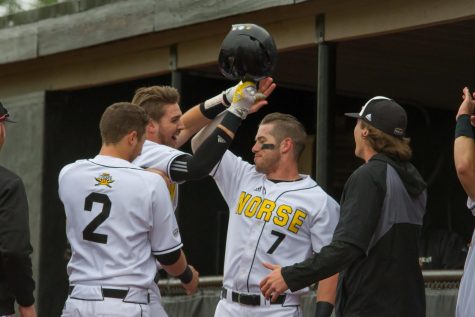 Jasmine Smart, Reporter

May 6, 2019
In their series against Oakland, the NKU baseball team breaks their seven game losing streak with a sweep against the Golden Grizzlies. The Norse won the first game on Saturday 11-10, followed by two wins on Sunday with final scores of 12-3 and 14-3.  This brings the Norse's overall record up to 13-34 and their conference record to 11-13, while the Golden Grizzlies fall to 10-30 overall and 8-13 in the Horizon League.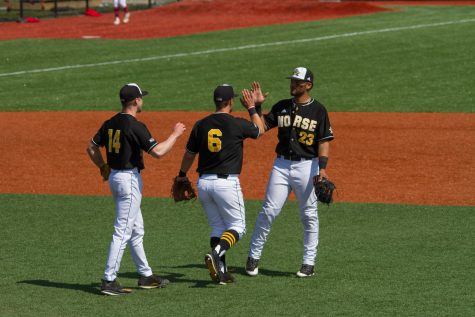 Sierra Newton, Sports Editor

April 1, 2019
NKU's baseball team played against the Oakland Golden Grizzlies in a double-header Sunday at Bill Aker Baseball Complex. The Norse won the first game with a score of 3-2, but lost game two 0-4. The Norse are now 5-20 on the season and 4-5 in the Horizon League conference. The Grizzlies also stand 4-5 in the conference and have a regular season record of 4-19.