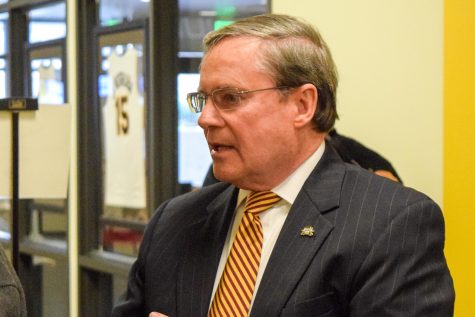 Matt Sexton, Editor-in-Chief

March 15, 2017
As expected, the NKU Board of Regents voted to approve Gerry St. Amand as interim president of the university upon the departure of current President Geoffrey Mearns. Wednesday's vote, which was unanimous, means St. Amand will assume the office of president after spring commencement on May 7. That is ...
Follow us on Instagram!
Email Updates
Enter your email address below to receive our daily email updates.