Brittany Smart, Staff Reporter

August 26, 2014
The smell of hot pizza wafts through the heavy humid air as blaring music and laughter echoes off the university walls as the annual Fresh Fusion begins late Friday afternoon. Another noise, an almost rhythmic metal clamor reverberates through the parking lot by Loch Norse and attracts a crowd of...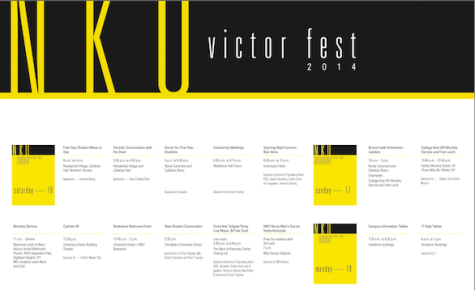 Andrea Carter, Contributing Writer

August 15, 2014
New and returning students alike can kick off the school year by attending any one of the exciting events that will take place during Victorfest. Victorfest is NKU's weeklong schedule of events beginning August 16th that is meant to spread school spirit to everyone. Grab your mustaches and start...