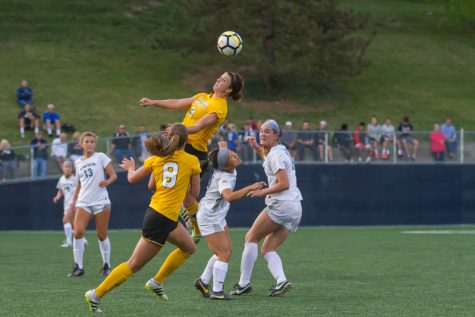 Christopher Decker, Managing Editor

October 12, 2017
NKU women's soccer coach Bob Sheehan first saw Macy Hamblin play at a combine at Game Time in Fairfield when she was a freshman in high school. Sheehan said it was her pace, skill and goal-scoring ability that stood out. "It was an indoor facility in a pretty tight space," Sheehan said. "And she abso...
Follow us on Instagram!
Email Updates
Enter your email address below to receive our daily email updates.