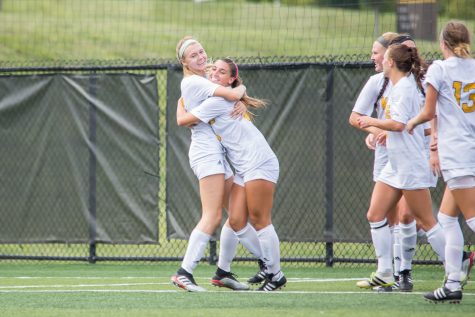 Sierra Newton, Sports Editor

September 5, 2019
The NKU women's soccer team has started their season 2-2 after a 3-1 win against Murray State over Labor Day weekend. The Norse are attempting to find their footing, with seven freshmen and a new transfer. With a younger team comes learning and growing pains, but the soccer team is embracing the time to learn. "Developing as a team, it's a very young team right now, but I think we all see great potential on our team and to get us to a championship," senior midfielder and team captain Shawna Zaken said. "Just developing and learning and growing, I think that's actually fun to do as a team."
Aric France, Reporter

October 3, 2018
The NKU women's soccer team won in dramatic fashion Sunday night, after Samantha Duwel netted the game winning goal in the 104th minute of double overtime, scoring a 3-2 victory over Detroit Mercy Titans.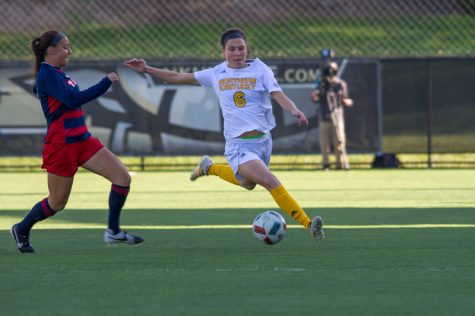 Austin Elmore, Contributor

August 29, 2017
The NKU women's soccer team defeated Appalachian State 2-1 in extra time on Tuesday afternoon at the NKU Soccer Stadium. The win was the 300th in the career of Norse head coach Bob Sheehan, who has amassed all 300 career victories with NKU. Sheehan is currently in his 21st season with NKU. The Nors...