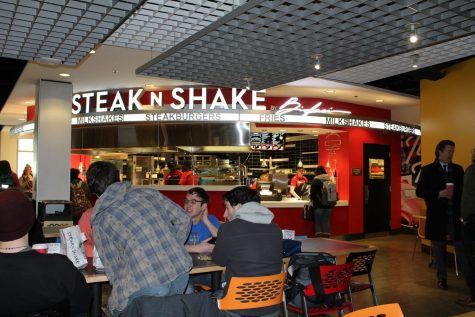 Chelsea Livers Gowdy, Reporter

February 28, 2019
NKU's campus dining generally consists of burgers, fries, chicken sandwiches, crisp salads, pizza and fresh baked desserts. Fast food options are no strangers to college campuses; they may even be considered an essential part of the college experience. "It's easier and cheaper to make [fast f...
Tags: Chartwells, dieting, diets, Dining, food, healthy, Kim Baker, NKU, Student Union, vegan, vegetarian
Follow us on Instagram!
Email Updates
Enter your email address below to receive our daily email updates.