Matt Sexton, Editor-in-Chief

March 7, 2017
DETROIT -- Any pre-tournament story about Northern Kentucky winning the Horizon League tournament would have labeled the Norse "upstarts" or even "a Cinderella story." This is no longer the case. While NKU's appearance in the Horizon League championship game tonight is both an impressive feat and was une...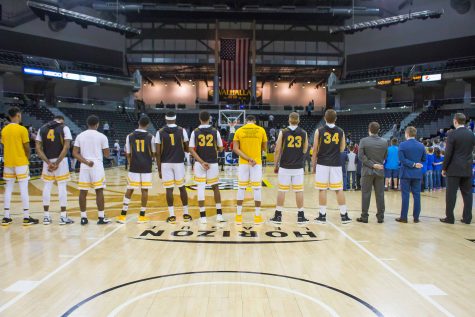 Matt Sexton and Christopher Decker

March 1, 2017
NKU MEN 3 WINS FROM BIG DANCE By Matt Sexton, Editor-in-Chief In its first full season of Division I membership, the NKU men's basketball team's outstanding season has garnered national attention. With a 21-win regular season and an appearance on ESPN's SportsCenter complete, the Norse now set it...