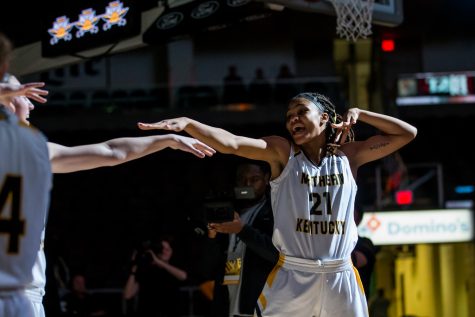 Sierra Newton, Sports Editor

March 4, 2020
NKU women's basketball team opened up the first round of Horizon League tournament play with a whopping 47 point win over Detroit Mercy. Four Norse brought in double digit performances.
Tags: Carissa Garcia, Detroit Mercy, Detroit Mercy loss, Detroit Mercy women's basketball, emmy souder, Horizon League, horizon league tournament, Horizon League Women's basketball, Horizon League Women's basketball tournament, nku norse, nku norse women's basketball, nku v dm, NKU win, NKU wins, NKU women's nasketball, nkunorsewbb, Tayah Irvin, taylor clos
Subscribe to the Norseletter!