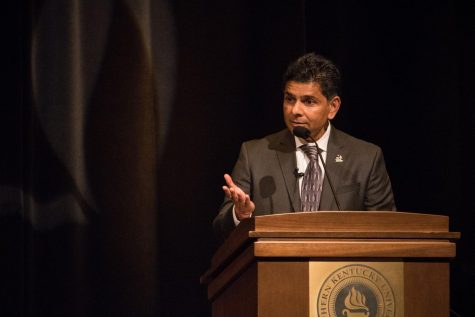 Maria Dossett, Arts & Life Editor

August 14, 2018
In his first address to NKU as its sixth president, Dr. Ashish Vaidya highlighted the hope he has for NKU's growth, innovation and insight into the strategies that could make his goals a reality.
Follow us on Instagram!
Email Updates
Enter your email address below to receive our daily email updates.