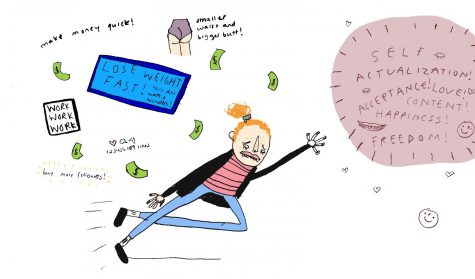 McKenzie Eskridge, Reporter

February 12, 2018
Consumer culture: you'll never be enough. The road to American consumerism has been a slow build, but the core reason you'll never feel satisfied with your appearances or confident in your ambitions is quite simple: self-esteem is not good for economic growth. We buy when we feel insecure and worried ab...
Follow us on Instagram!
Email Updates
Enter your email address below to receive our daily email updates.