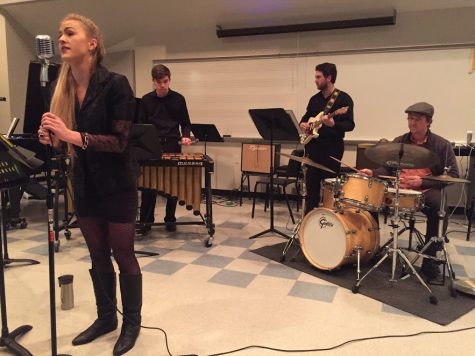 Pavel Klementyev, Reporter

February 12, 2018
NKU's School of the Arts (SOTA) hosted a jazz performance on Feb. 8, which included two student bands led by university music professors. The performance, which was attended by more than 50 people, took place in the Band Room of NKU Fine Arts Center.   The show was divided into two sessions ...
Follow us on Instagram!
This error message is only visible to WordPress admins
Warning: The account for northernermedia needs to be reconnected.
Due to Instagram platform changes on March 2, 2020, this Instagram account needs to be reconnected to allow the feed to continue updating. Reconnect on plugin Settings page
Email Updates
Enter your email address below to receive our daily email updates.