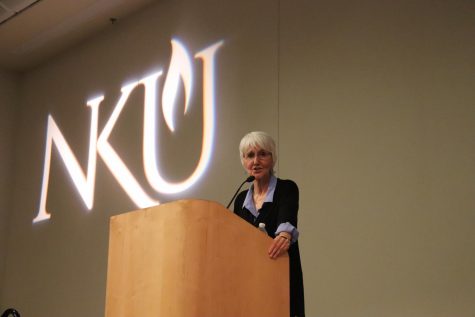 Noël Waltz, Copy Editor

October 10, 2019
Content warning: This article addresses topics of suicide, mental health and mass shootings.  There wasn't an empty chair in sight as Sue Klebold—mother of Dylan Klebold, one of the two gunmen responsible for the Columbine shooting—addressed the NKU community at "Reaching for Hope: Missing The ...
Follow us on Instagram!
This error message is only visible to WordPress admins
Warning: The account for northernermedia needs to be reconnected.
Due to Instagram platform changes on March 2, 2020, this Instagram account needs to be reconnected to allow the feed to continue updating. Reconnect on plugin Settings page
Email Updates
Enter your email address below to receive our daily email updates.