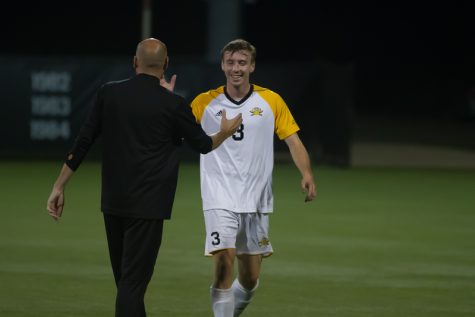 Kevin Carey, Reporter

October 25, 2017
Currently sitting at 6-4-4, the NKU Men's Soccer team is on pace for a record year. With a new coach at the helm and nearly half the team made up of international students, the Norse have accumulated five more wins than last season and are only two wins shy of the 2015 season. With half the team ...
Follow us on Instagram!
This error message is only visible to WordPress admins
Warning: The account for northernermedia needs to be reconnected.
Due to Instagram platform changes on March 2, 2020, this Instagram account needs to be reconnected to allow the feed to continue updating. Reconnect on plugin Settings page
Email Updates
Enter your email address below to receive our daily email updates.