Jack Flesch, Contributor

November 29, 2018
In fall 2019, 36 new NKU students will join hundreds of current NKU students and alumni as members of the Scholarships, Opportunities, Achievements and Results (SOAR) Project as a recent National Science Foundation grant puts the SOAR Project back on its feet. The SOAR Project began at NKU in 2008 in eff...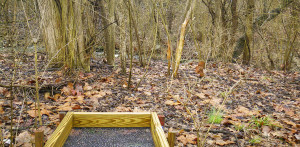 Matt Popovich, Staff writer

March 21, 2013
Professor and students continue to fight invasive plant in the region Amur Honeysuckle, the shrubby plant known for its white blossoms and sweet aroma, is becoming a major problem for many local ecosystems. Local ecologists and environmental management agencies have begun studying and combating th...