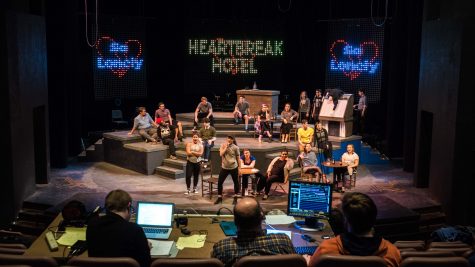 Emily Osterholz, Arts & Life editor

February 14, 2017
Twenty feet high and ten feet wide, LED panels hang high above the stage of Corbett Theater. Before they switch on, these lights might not look appealing, but after the tiny bulbs are ignited, the environment is transformed from a theater to a concert. A new musical comedy, "All Shook Up", is inspired ...
Follow us on Instagram!
Email Updates
Enter your email address below to receive our daily email updates.