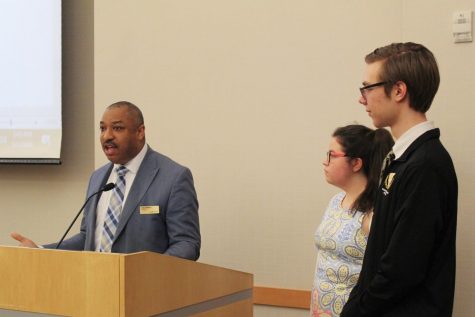 Josh Kelly, Managing Editor

March 3, 2020
Academic Affairs Chairman Alan Millward and Senator Hannah Miller opened Monday's meeting reading the changes in their resolution, which had its first reading last week. The resolution now allows students to submit evaluations of their academic advisors, in hopes to improve advising meetings and sessions students have.
Follow us on Instagram!
Email Updates
Enter your email address below to receive our daily email updates.