Kane Mitten, Arts & Life Editor

March 12, 2020
The NCAA cancelled the men's and women's Division I basketball championships on Thursday afternoon, as well as all remaining winter and spring championship events.  The decision comes after the global pandemic of COVID-19, known as coronavirus, in the U.S., and the country's growing need to pract...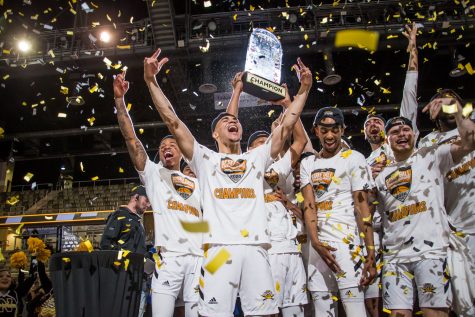 Sierra Newton, Sports Editor

March 10, 2020
NKU defeated the UIC Flames 71-62 in the 2020 Horizon League Championship game Tuesday night. The Norse will go onto their third NCCA Tournament appearance in NKU's Division I history.