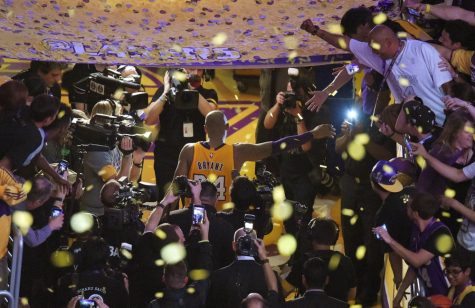 Sierra Newton, Sports Editor

January 29, 2020
Sunday morning, NBA legend Kobe Bryant and his 13 year-old daughter Gianna "Gigi" Maria-Onore Bryant died in a helicopter crash along with seven others. TMZ was the first to break the story of Kobe Bryant being involved in the helicopter crash.
Tags: 20 seasons, 81 points, Black Mamba, Bryant, coach horn, Damian, Damian Lillard, Darrin Horn, Gianna Bryant, Gigi Bryant, Jalen Tate, Kevin Durant, Kobe, Kobe Bryant, Kobe: NKU appreciates the life of an NBA Legend, Kyrie Irvin, LA, LA Lakers, LeBron, LeBron James, Lillard, Mamba, Mamba Mentality, Memorial, NBA, Staples Center, Trevon Faulkner, Tyler Sharpe
Subscribe to the Norseletter!