Norse players honored in Horizon League voting
The Horizon League announced the 2018 All-League honorees and season awards for both men's and women's basketball on Wednesday.
NKU's Drew McDonald was named to the First Team All-Horizon League but fell short in the voting for Player of the Year, which went to Oakland's Kendrick Nunn. It is the second year in a row McDonald was named to the first team.
McDonald finished the season averaging a near double-double, scoring 16.7 ppg and chasing down 9.4 rpg in his junior season. He recorded 16 double-doubles on the season, 11th in the country in the category.
Lavone Holland II was named to Second Team All-Horizon League after averaging 13.7 ppg,  4.2 rpg and 4.4 assists per game.
Jalen Tate was named to the All-Freshman and All-Defensive team after anchoring a Norse defense that was ninth in the country in three point defense, 23rd in field goal percentage defense and 33rd in total steals.
Tate finished the season sixth in the Horizon League with 41 steals and often guarded the opposing team's best perimeter player.
For the women, Kailey Coffey was the lone Norse to be named as an honoree. Coffey was named as a member of the All-Freshman team. Coffey finished the regular season scoring 8.7 ppg and grabbing 5.1 rpg.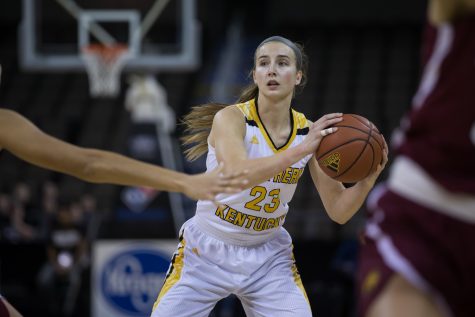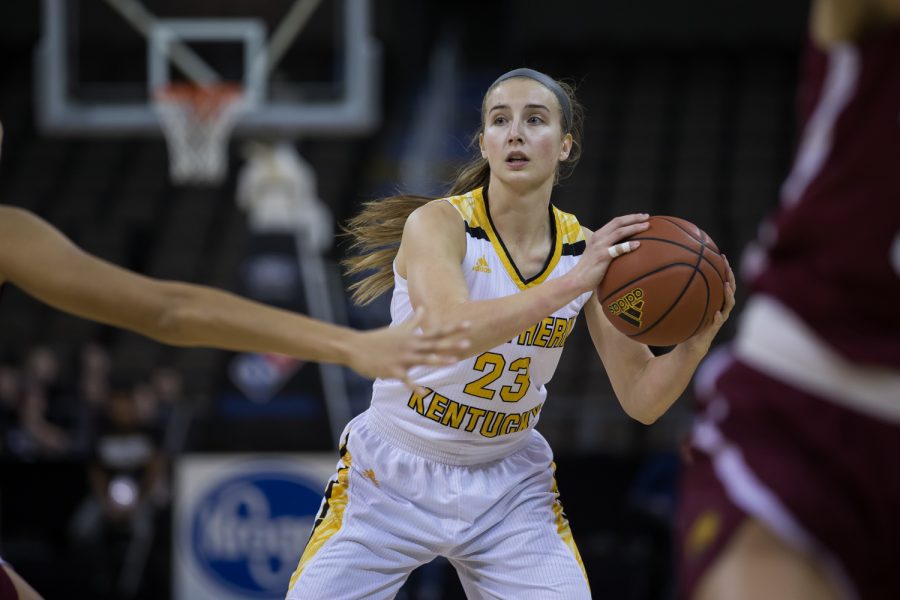 "I'm really proud of Kailey and her willingness to be able to do whatever the team needs her to do," head coach Camryn Whitaker said in a statement. "She was a point guard in high school, so for her to come in and play the post for us, work hard at posting up and scoring and be our leading rebounder is extremely important. This award is great for the team and it's something for us to build on."
The two teams are preparing for the Horizon League tournament, which starts on March 2 at Little Caesars Arena in Detroit. The women earned the eighth seed and will play Detroit Mercy at 2:30 p.m. on Friday.
The men earned the first seed and will begin their defense of the Horizon League championship on Saturday at 8 p.m., when they will face the winner of Youngstown State/Cleveland State.
For full results of the voting, visit Horizonleague.org. Stay tuned to The Northerner for full coverage of NKU basketball and the Horizon League tournament.