Flames burn men's soccer in overtime, 1-0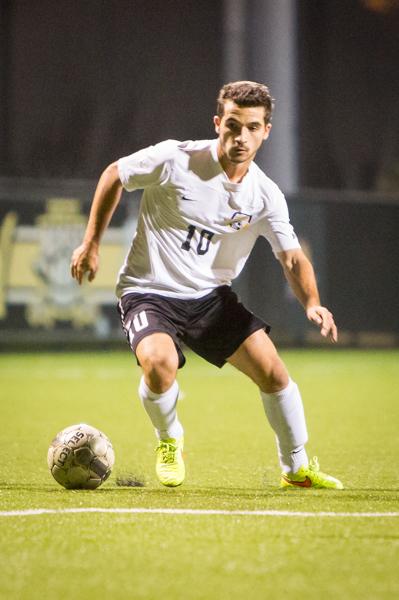 After a scoreless 90 minutes Saturday, Illinois-Chicago got the game-winner seven minutes into overtime to defeat the NKU men's soccer team, 1-0.
Jose Fuentes scored his first goal of the season in the 97th minute to end it. Manny Chavez intercepted an NKU clearing attempt and fed Fuentes for the decider.
UIC (6-3-2 overall, 3-0-1 in Horizon) outshot NKU 11-4 overall, including 5-3 in shots on goal. AJ Fleak played well, making four saves to keep the Norse in the contest.
Johannes Jansen, Diego Martinez, Calvin Murphy and Campbell Morris each had shots for the Norse. All but Jansen put those shots on frame.
Jorge Alvarez led UIC in shots (5) and shots on goal (3). UIC earned nine corner kick attempts to just two for NKU (6-4-2, 3-1-2).
After a week off, the Norse return to action 4 p.m. Saturday at NKU Soccer Stadium against Valparaiso. The match will be televised on ESPN3.