Hot Seat: Allie Conner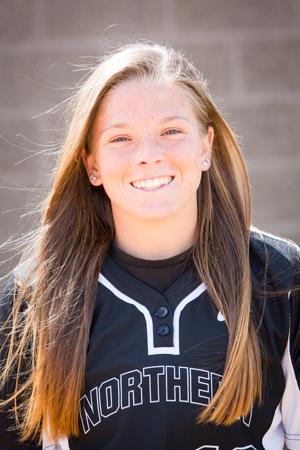 Allie Conner
Softball
Senior
Athletic Training
Allie Conner is the starting catcher for the softball team and has started all but one game this season for the Norse. She currently has a .967 fielding percentage and collected her first multiple-RBI game of the season on Mar. 29 against Lipscomb. But what else do you know about Allie?
Q: What is your favorite pre-game meal?
A: Anything with fruit.
Q: Do you have any sports-related superstitions?
A: I always take my equipment out of my bag in the same order.
Q: What would be your best achievement to date?
A: Being able to keep the GPA I have for four years of being a collegiate athlete.
Q: What is the number one song on your iPod?
A: "World's Greatest" by R. Kelly.
Q: Who is your celebrity crush?
A:Channing Tatum.
Q: If you won the lottery, what is the first thing you would do?
A: Build a house.
Q: What scares you the most? Why?
A: Letting someone down.
Q: What is your favorite flavor of ice cream?
A: Chocolate Chip.
Q: What is your dream vacation destination?
A: Italy.
Q: What other sport do you wish you were equally as good at?
A: Golf.
Q: What is your favorite TV show or movie?
A: The only thing I really watch is ESPN.
Q: What is your favorite holiday? Why?
A: Christmas because my whole family is together.
Q: What are your hobbies outside of softball?
A: Hanging out with family and friends.