Hot Seat: Daniel Camps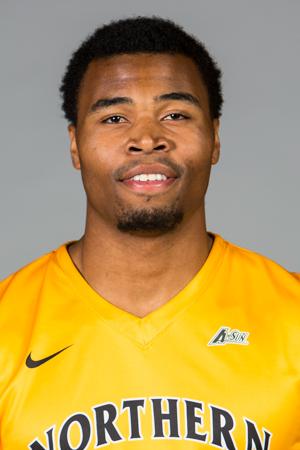 Daniel Camps
Basketball
Sophomore
Electronic Media and Broadcasting
Daniel Camps has appeared in 18 games for the Norse this season, averaging 4.6 points per game and 11.9 minutes. In his freshman year, he threw down an alley-oop dunk against Florida Gulf Coast to earn him the fifth spot on ESPN's SportsCenter Top 10. But what else do you know about Daniel?
Q: What is your favorite pre-game meal?
A: If it's from the team, probably alfredo pasta.
Q: Do you have any sports-related superstitions?
A: Not really.
Q: What would be your best achievement to date?
A: Probably being on (SportsCenter) Top 10 my first year at Gulf Coast.
Q: What is the number one song on your iPod?
A: Right now, it has to be "Take Me To Church" by Hozier.
Q: Who is your celebrity crush?
A: Kate Upton.
Q: If you won the lottery, what is the first thing you would do?
A: Move to the beach.
Q: What scares you the most? Why?
A: Probably snakes because they're poisonous and dangerous.
Q: What is your favorite flavor of ice cream?
A: Pistachio almond without the almond.
Q: What is your dream vacation destination?
A: Miami.
Q: What other sport do you wish you were equally as good at?
A: Soccer.
Q: What is your favorite TV show or movie?
A: "One Tree Hil."
Q: What is your favorite holiday? Why?
A: Christmas, mainly because everyone is happy and you get a break from everything and just relax.
Q: What are your hobbies outside of basketball?
A: Cooking seafood and watching Netflix.