Hot Seat: Melody Doss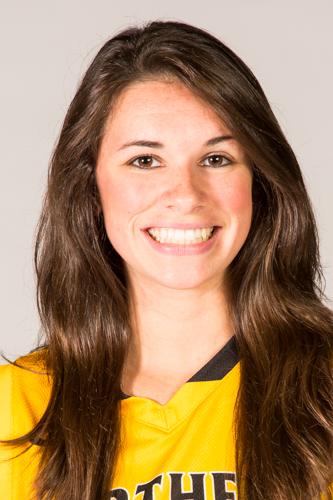 Melody Doss
Sport: Basketball
Year: Senior
Major: Marketing
 Melody Doss has appeared in all 16 games for the Norse this season, where she averages 13.5 points and 4.8 rebounds per game. But, what else do you know about her?
Q: What is your favorite pre-game meal?
A: Vegetables or any kind of chicken.
Q: Do you have any sports-related superstitions?
A: No, not really!
Q: What would be your best achievement to date?
A: I think First Team All-Conference has been my greatest achievement.
Q: What is the most played song on your iPod?
A: I don't really listen to music that much, but when I do, it's usually "Am I Wrong" by Nico and Vinz.
Q: Who is your celebrity crush?
A: Gerard Butler.
Q: If you won the lottery, what is the first thing you would do?
A: Definitely travel the world.
Q: What scares you the most? Why?
A: Thunderstorms. I hate thunderstorms. I'm not sure why.
Q: What is your favorite flavor of ice cream?
A: Cookie dough chocolate chip from Cold Stone.
Q: What is your dream vacation destination?
A: Anywhere out of the country. I would say Jamaica.
Q: What other sport do you wish you were equally as good at?
A: Probably volleyball. I played volleyball in high school.
Q: What is your favorite TV show or movie?
A: My favorite movie is "Sweet Home Alabama."
Q: What is your favorite holiday? Why?
A: Valentine's Day because it's fun.
Q: What are your hobbies outside of basketball?
A: I like to sleep a lot. And hang out and just chill out.