Norse draw in sixth overtime of season
NKU men's soccer took on Lipscomb University at home Saturday in their first game of Atlantic Sun conference play.
The game would go into double overtime, ending in a draw 0-0.
The first half would be a battle for control between both teams with Lipscomb's Ivan Alvarado would take the first shot of the game in the third minute, with the shot going wide.
NKU wouldn't be able to respond until Cian McDonald got a shot off in the 13th minute that would also go wide of the net.
Defensive player Ian O'Reilly would take two header's at the goal in the first half, but both were blocked by Lipscomb goalie Nate Davis.
NKU would start off the second half strong with Christian Johnson, Alwin Komolong, and Nick McGregor all taking a chance at a shot on goal.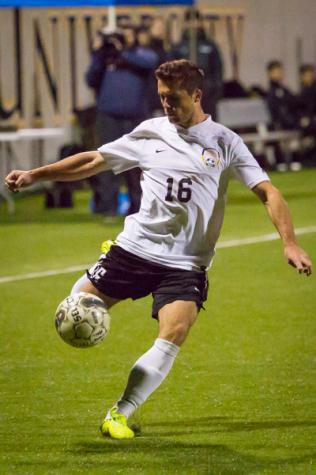 Raider Massey would pick up a yellow card on a foul.
The half would continue with both teams being unable to produce anything off of their shots.
At the end of regular time, the score would still be 0-0, sending the Norse into their sixth golden goal overtime of the season.
McDonald would have three shots in the first overtime, all producing nothing for the Norse.
Continuing to exchange shots in the second overtime, the game would end at 110 minute in a draw of 0-0.
"Well considering where we were last week, with our tough week, with four games in eight days, the kids really came out with a lot of energy," NKU Head Coach John Basalyga said after the game. "But the kids really played well, they played hard, we changed a couple things technically, but I was really pleased with the effort."
NKU now moves to 2-4-4 on the season and 0-1-0 for A-Sun Conference play.
The Norse have their next game at home on Saturday, Oct. 11 against Florida Gulf Coast.