NKU volleyball takes victory over Samford
The NKU women's volleyball team would expand their winning streak to 4-0 Sep. 5, defeating Samford University in the Northern Kentucky Volleyball Invitational.
NKU would start off strong, taking an easy victory in the first set over Samford, winning 25-18.
However, they would struggle through the second set, with Samford leading 10-5.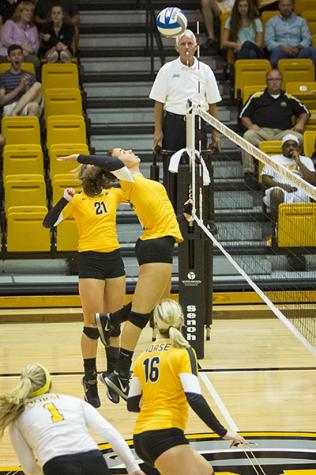 The Lady Norse would then go on to score 11 of the next fourteen points, and win the set 25-23.
The third set would be a frenzy of lead changes before the Lady Norse would win the final set of the evening 25-23.
To sum up the night, Head Coach Liz Hart had a one word explanation for the way her team played.
"Wow," Hard said. "I thought we played very well, that was a very good team, and we executed well."
The team as a whole would hit above .300 for the evening.
"Anytime all five players hit above 300, it's a good day," Hart said. "We did a really good job there. Taylor [Snyder] did a really nice job putting them in good situations to be able to do that."