Interim chief leads NKU police as search begins for top spot
Nearly a month after the abrupt resignation of NKU's Police Chief, the man tabbed as his interim replacement is still working for two.
Lieutenant John Gaffin saw his workload double when he was selected as the interim replacement for former Police Chief Les Kachurek, who left the university at the end of July.
"Interim positions are always challenging because there is no one to backfill your role," Gaffin said. "So you're kind of doing two jobs at the same time. So things get hectic at times, but I feel like we're still getting the job done and still doing things well."
While Gaffin is serving as the interim head of the NKU police department, a search for Kachurek's full-time replacement is ramping up.
There is a search committee to help fill the role, but one person who will not be on that search committee is Gaffin, who is interested in the full-time position.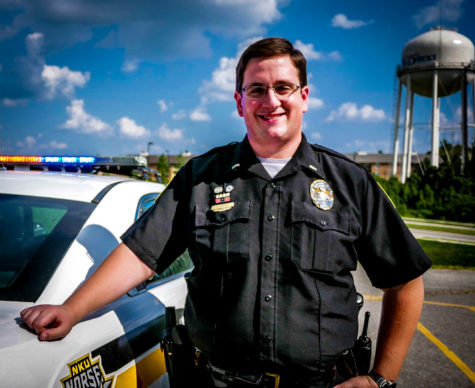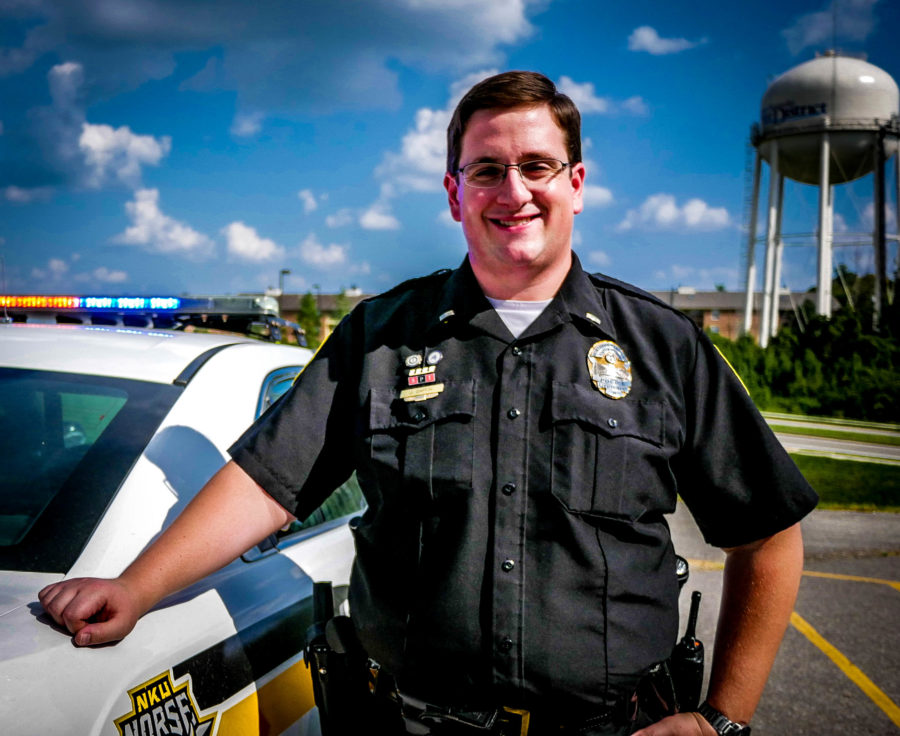 Dr. Daniel Nadler, vice president for student affairs, will not only be leading the search for the new chief but also working closely with the current officers on the staff.
"There is a good foundation in place with terrific, highly talented and dedicated police officers," Nadler said. "We will be implementing additional police officers training, including sessions on diversity and inclusion.  We will be launching a national search in the near future to hire a police chief, and three students have been identified to serve on the search committee."
Nadler said now that school was in session, he was able to finalize the members of the search committee.
"They've identified a few members of our department that are going to serve on the committee who are going to represent us, our needs, and what we'd like to see in the next chief," Gaffin said.
Gaffin said one of the goals of the department was to be integrated into the community in what is a challenging time for police departments.

"I think that the climate generally as it surrounds policing right now is pretty tough," Gaffin said. "I think that also ties into one of our goals which is to always be integrated in the community. To make sure the community always know we're part of the fabric of this university. We want to get out. We want our officers to interact with people."
Officers interacted with students on Thursday as part of Norse Violence Prevention's sexual assault prevention event.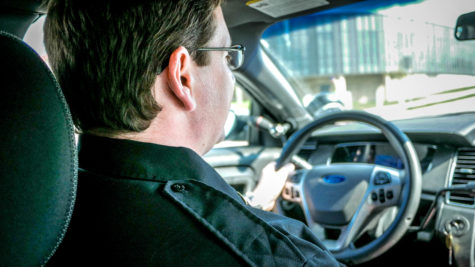 "Those types of things where we can get out, where we can interact with people, we can talk with people and kind of get them to know us," Gaffin said.
One interaction involved a student who said she had been afraid of police since she was little, according to Gaffin.
"It's good to interact with those people and dispel some of the notions and myths they may bring to the table," Gaffin said. "By the time that individual walked away, we were able to discuss, if you saw me at the mall on Saturday with my kids, I'm just a regular guy."
It's the message Gaffin and his department want to stress to students.
"Maybe I'm wearing a uniform and have some equipment on, but we're just regular folks same as anybody else. I think it's so important to get people to see past the uniform and see the kind of men and women we are. Not just to see us as a uniform or as an officer, but we're people just the same as anyone else."
Assistant News Editor Nicole Browning contributed to this story.