NKU to explore sale of WNKU
Proposed cuts to Northern Kentucky University's state funding has caused the university to examine whether to continue subsidizing WNKU.
NKU President Geoffrey Mearns announced Tuesday in an email that the university should explore the possibility of selling WNKU-FM and its assets.
Since 1985, WNKU has operated as a non-commercial radio station at the frequency 89.7 on the FM dial.
Mearns decided to issue a Request for Proposal (RFP) for a broker to explore a potential sale.
"I want to emphasize that this step is an exploratory one," Mearns said in the statement. "No decision has been made regarding the future of WNKU. This step is one that I do not make lightly. WNKU has been part of our university and our community for more than three decades."
The potential cost-cutting move is due to the statewide budget proposed by Gov. Matt Bevin, which will cut 9 percent from the state's budget over the course of two fiscal years. This includes an immediate 4.5 percent cut to higher education funding which Bevin announced March 31.
Mike Hales, chief financial officer for NKU, told an open forum March 3 this would result in a $2.1 million cut in 2015-16 and a $2.2 million in 2016-17. The cuts for this year would have to be made before June 30.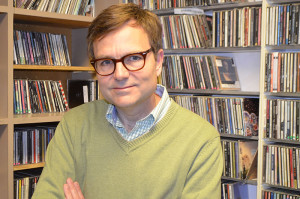 The Northerner attempted to contact WNKU General Manager Sean O'Mealy, but he did not respond with a comment.
The current legislative session ends April 15. The budget has been stalled in the Kentucky legislature, with the Republican-controlled Senate and Democrat-controlled House disputing how to spend $65 billion in public money over the next two years, according to the Associated Press.
Mearns said in the email that selling WNKU is a possibility in order to keep student success top priority.
"But in these challenging economic times, and as we face the very real prospect of significant funding cuts from the state, it is our responsibility to align our efforts with our core mission: the education of our students," Mearns said.
Reached for comment Wednesday, Amanda Nageleisen, university spokeswoman, reiterated Mearns' comments from the Tuesday email statement.
"The University intends to issue an RFP for a broker to explore the possibility of a sale of WNKU-FM and its assets," Nageleisen said in an email statement. "This step is exploratory, and no decision has been made regarding the future of WNKU."
Over the last five years, the average subsidy from the university to WNKU's operations has been $600,000 per year. Last year, the subsidy was $900,000.
In 2011, the university completed a purchase of WPFB 105.9 FM and 910 AM in Middletown, Ohio, and 104.1 FM in Portsmouth, Ohio. This helped increase the reach of the station, which initially was just 12,000 watts.