The Fix deux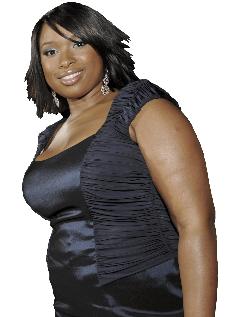 Tragedy has struck the Hudson family! Jennifer Hudson was introduced to the world thanks to her stunning voice on American Idol. Then she starred alongside Beyonce in "Dreamgirls" and made her name in Hollywood as a serious actress. Recently, her name has been in the news for some very shocking and sorrowful news.
On Oct. 24, Hudson's mother and brother were found murdered in their south Chicago home, while her 7-year-old nephew Julian King was missing.
According to eonline.com, "No arrests have been made. William Balfour, the 27-year-old stepfather of King and estranged husband of Hudson's sister, Julia, remains in custody as a "person of interest."
Three days after the bodies of Hudson's mother and brother were found, police finally found the body of Julian, which was confirmed by the Cook County medical examiner Oct. 28, in a parked SUV Oct. 27. Julian died of multiple gunshot wounds to the head.
"I suspect we'll have some evidence that will link us to the killer," Chicago Police Superintendent Jody Weis said Tuesday, adding that, aside from labeling the killings as "domestic related," no motive has yet been concretely revealed.
Police do believe they will be able to get some footage that was captured on the city's surveillance cameras, but as for now, no one is being charged for these grizzly murders.
While some are mourning the lives of those lost young, Jennifer Aniston is embracing her time and wasting none. Just as she and John Mayer decided to rekindle and old flame, she unhastily popped the question to the on-again-off-again boyfriend of hers.
According to starmagazine.com, "After a barrage of romantic e-mails from him, 'she said that she'd only take him back if they got married, and he agreed,' says a source.
Quote of the Week:
"The world is about to end in 2012