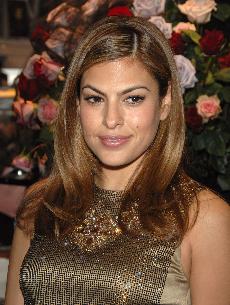 Associated Press
Divorce, infidelity and wild sexcapades all come to mind with Hollywood relationships. As celebrities trade in their significant others like flavorless pieces of bubble gum, it's not hard to believe that yet another Hollywood affair is filtering through the rumor-mill.
Cheryl Burke and Drew Lachey, were teamed up together in the infamous launching pad for most forgotten celebrities, "Dancing With The Stars," nearly two years ago. The rumors of an alleged affair were prominent when the show aired.
However, more recently the truth is being spoken and the dirty deeds that were shared between the dancing duo are being confirmed by Burke's then-boyfriend, Matthew Lawrence.
Apparently, Lawrence caught the two in Burke's dressing room engaging in some oral interactions, starmagazine.com reported.
E! News reported March 23 that the rumors of the affair were "so false" after both of the dancing stars reps denied the accusations.
Star magazine reported, "We have spent eight weeks investigating the Drew and Cheryl story, and we would never have run it if there were any doubt about its veracity. We had planned to run it last month, but after strong denials from Drew's and Cheryl's reps we went back and revisited all our sources and in the process found new ones who confirmed our story. We are satisfied that Drew and Cheryl did indeed have an affair."
Busta Rhymes got busted. A judge in New York City recently sentenced Rhymes, aka Trevor Smith, to three years probation after he assaulted his former driver and a fan last year.
"I have no problem being a good dude because that's what I am," Rhymes said.
In the meantime, as part of his three year probation sentence, Rhymes will have to pay a $1,250 fine, perform 10 hours of community service and enroll in a drunken driving program.
Quotes of the Week:
"I have a deeper agenda in this life than to make people giggle at breaking bones and shoving things up my butt."
-Stevo-O on his goals in life. (People Magazine)