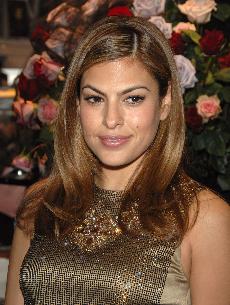 Associated Press
Going to a celebrity party is all about the crystal, mingling with the rich and famous and trading names of designers who charge way too much for a see through garment. For Ashton Kutcher and cougar wife, Demi Moore, it was about inviting a few hundred of their closest friends and passing around hepatitis.
A-listers, such as Kate Hudson, Bruce Willis, Liv Tyler, Gwenyth Paltrow, Salma Hayek and even the glamorous couture designer Roberto Cavalli were all in attendance to help celebrate Kutcher's 30th birthday at a New York club called Socialista Feb. 7.
When Kutcher's rep was asked about the situation he replied, "This is news to me. I'm going to look into it and get back to you."
However, starmagazine.com confirmed with someone from the New York Board of Health that, in fact, a waitress working the party was tested positive for hepatitis A and anyone who attended the club on Feb. 7, 8 and 11 will need a health screening for the contagious viral disease.
On a positive note, it looks like the Jonas brothers won't have to worry about catching any Pamela Anderson toting diseases.
The brothers, 15-year-old Nick, 18-year-old Joe and 20-year-old Paul Jonas have all embraced the act of celibacy and promised to wear purity rings until they are married, according to tmz.com.
The three claim that they are all virgins and the rings are "promises to ourselves and to God that we'll stay pure until marriage."
On the brink of becoming the next N'Sync, I'm ready to take bets on how long those purity rings will actually stay on their fingers. In this day and age where sex is as prevalent and accessible as air, the Jonas brothers will gain respect in my book if they actually keep to their pact, but don't hold your breath and I won't hold mine.
Quotes of the Week:
"I'm not a fighter, but if I am backed up against the wall I'll kick the shit out of anyone." – Amy Winehouse on her controlled anger issues (tv.com).
"You know, it really doesn't matter what [the media] writes as long as you've got a young and beautiful piece of ass." -Donald Trump on what matters most in life (brainlessworld.com).