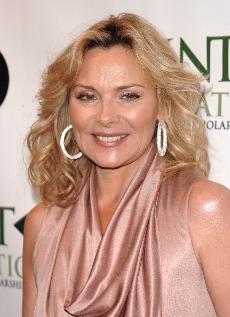 Going to see a stand-up comic usually entails a pricey ticket and a few laughs- never do you expect to get paid to be entertained.
Comedy central regular, Katt Williams, passed out a total of more than $29,000 to his audience at the Laugh Factory in Los Angeles Feb. 10.
He told the audience the reason for his generosity was because he "hadn't forgotten his roots and wanted to thank his loyal audience."
The owner of the laugh factory, Jamie Masada, told msnbc.com that people in the audience were crying over the comedian's extreme bounty. Let's hope that Mr. Williams, who was born in Cincinnati and raised in Dayton, is feeling just as generous when he performs at Taft Theatre in Cincinnati on March 12.
When you have nothing else to do but check the batteries in your oversized clock necklace and uphold your reputation as a bonafied idiot, then I guess you have to have an eighth child and a third reality show to try and find love.
The old-school rapper, Flavor Flav, reportedly lost his past reality show love when he refused to call her and found another girl, whom he got pregnant shortly after meeting, the New York Post reported.
Flav's eighth child was born after the taping of the second season of his reality show ended, but the wall clock obsessed reality star is still searching for love, VH1 reports. Is it love or money? Are the Flavor of Love reality shows the only source of income to pay Flav's alimony?
With the third season in full swing and a group of nut cases already showing the world how to spot a crazy, obsessed gold-digger, I guess we'll just have to see what happens.
Honestly, I don't expect any love connections, but who knows? Even short, old, crazy, potent, washed-up rap star needs love, too.
Fugitives beware. Duane "Dog" Chapman is headed back to business, reports tmz.com.
After being released from a Mexican jail, Dog the Bounty Hunter return to putting delinquent bale payers back in jail. But shortly after made some racial slurs that angered his viewers. A'E stopped the production of the show indefinitely but now the network is ready to begin airing once more.
Dates for the show being aired have yet to be released, but camera crews and makeup artists have been hired.
The show, which is a cash cow for A'E, is aired in more than 20 countries and since the bounty hunter has paid his time and offered up his apologies, the network is ready to move forward.
Quotes of the Week:
"She scares them off! I'll be with a girl and Kelly will go, 'You're ugly! F**k off.' She may be right but that's why I haven't had sex for four months." – Jack Osbourne on his own journeys to find love and the trouble his sister causes in his relationship ventures. (getlippy.com)
"I couldn't run for office. I've slept with far too many women. I have a deep interest in political issues, but if I decided to run for office there would be a few juicy stories dragged from the depths. I've also done far too many drugs and been to too many wild parties." – George Clooney admits as he releases all the skeletons from his closet (getlippy.com)
"I am not a superlecherous guy. I usually enjoy having a girlfriend as opposed to dating a variety of women. I'm a nice Jewish boy." – Jonah Hill on the dating (movietome.com)