The Fix deux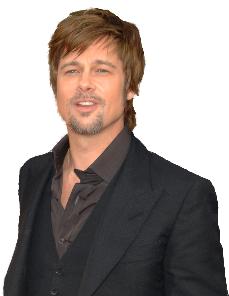 Associated Press
As we have all heard, Heath Ledger tragically passed away Jan. 23, with results of his autopsy still pending. However, all eyes have strangely turned to Mary-Kate Olsen for answers. The No. 1 question on everyone's mind is what is the connection between Ledger and Ms. Olsen? Some say that they were linked romantically; others say mutual friendships tied the two. The real problems, however, are resulting from four frantic phone calls from Ledger's masseuse to Olsen and a 99-second conversation that was shared between her and the actress. Currently, officials blame shock on the hastiness to call for help; there are no plans to call the actress in for questioning at this time.
Divorce, an expected trend in Hollywood, is now plaguing former Baywatch star, David Hasselhoff. Hasselhoff and his soon to be ex-wife are in the midst of a nasty divorce and both are fighting for their beloved golf cart. That's correct, their golf cart. Simple irreconcilable differences are what the divorce papers reported as causing the separation. The former Mrs. Hasselhoff's motives for wanting the golf cart, as well as a motorcycle and the famous car from Night Rider, is nothing more than pure spite. The two plan on battling for the vehicles as if they were as valuable as children.
If you thought television couldn't get any lower after releasing "Laguna Beach," ABC Family has proved you wrong with its newest creation, "America's Prom Queen". And it gets worse! Brooke Hogan has been signed on to be one of the judges. "They should just rename it "America's White Trash Prom Queen," a TMZ.com reporter announces.
P.S. Gwen Stefani and Angelina Jolie are once again pregnant!
Quotes of the week:
"Being married means I can break wind and eat ice cream in bed," admits -Brad Pitt
"I had a crush on Cliff Richard, which is embarrassing. It means that when I was seven, I had bad taste and was probably gay." -Hugh Grant announcing his childhood secret