Young band great live; not on CD
Melissa Elrod
March 28, 2006
Filed under News
Hang on for a minute...we're trying to find some more stories you might like.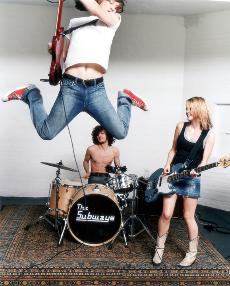 Photo courtesy of Warner Brothers Records
The London trio known as The Subways is among the legions of British bands to recently invade the United States, though making its North American debut in a much more trendy way: via the fictional Bait Shop venue located in the cinematic world of "The O.C." The show's depiction of the band's performance was quite favorable, as most of The Subways' live performances are well-received. Unfortunately, the band's full-length debut "Young for Eternity" does not exactly live up to the live show's reputation.
For what it is – an amateur debut with lackluster lyrics and clich