NKU Summer Sports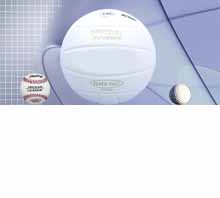 It's difficult to find out what happens on the NKU campus during the summer because our campus newspaper The Northerner, has been put to rest until the second week of classes in the fall. Many noteworthy news items occur during the break especially in the genre of sports. This year was no exception. In fact, you might say that there were some historical firsts created by our teams, coaches and players. The following calendar highlights the most significant events.
One of the most outstanding contributions to the NKU Athletic Department was that of Kim Keyer-Scott. Here we have a 34-year-old mother who was named the National Golf player of the year as a freshman in addition to being chosen as a first team All-American in golf.
The baseball team winning their first ever Great Lakes Valley Conference tournament championship was quite another coup also. If it had not been for one bad game during the regional baseball tournament in Ohio, the Norse would have headed for the finals in Alabama.
So come out and support the Norse. We have quite a few excellent teams and this offers a little diversity here at NKU.
May 4 NKU women's golf captures regional title
NKU baseball wraps up GLVC regular-season title
May 8 NKU softball team prepares for NCAAs**
** First-ever berth in the NCAA Division ll Tournament
May 9 Todd Asalon named GLVC Baseball Coach of the Year
May 12 NKU baseball team wins GLVC championship**
** Jason Martin sets all-time career hits mark of 264
May 13 NKU baseball team earns NCAA berth
May 14 NKU wins third straight GLVC ALL-Sports Trophy
May 18 NKU women's golf team finishes third nationally
May 28 NKU Steve Walton named second team All-American in baseball
July 4 NKU women's golfers earn All-American honors**
**Kim Keyer-Scott named 1st team All-American
**Diana Camacho named 2nd team All-American
Aug 13 NKU volleyball aims for 6th straight GLVC title
Aug 20 NKU volleyball ranked 20th nationally
Aug 22 NKU women's soccer ranked 3rd nationally