Arts & Life Editor List: Top 10 must-see bands at MidPoint Music Festival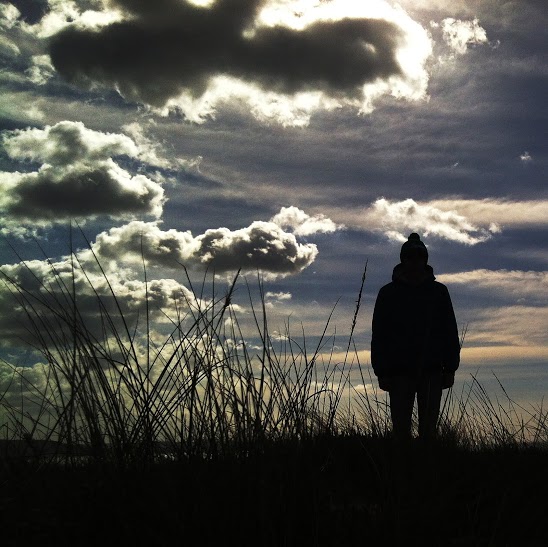 In honor of MidPoint Music Festival we asked our Arts & Life editor (John) and our Features editor (Matt) to write up their top 10 must-see acts. Check out their choices and explanations below, and follow @northernermedia for their live Twitter coverage of MidPoint all weekend long!
Read our Features editor's choices for what to see at MidPoint.
1. Panda Bear – Thursday at the Christian Moerlien outdoor stage 9:30.
Panda Bear never tours solo, and he has a new album coming out soon. Panda Bear, aka Noah Lennox, has been adding new material to his recent sets, as well as captivating performances of old favorites such as "Surfer's Hymn" and "Last Night at the Jetty." You can also count on a fantastic light-show. In my opinion, MidPoint is peaking on the first night with Panda Bear.
2. Deafheaven – Saturday at the Taft Theatre Ballroom 12:00.
Full disclosure, this will be the third time this year that I have seen the unforgettable shoegaze metal outfit that is Deafheaven. Sunbather started a new chapter in the crowded genre of metal, one whose full influence has still not been realized. For the uninitiated, expect a captivated audience to be screaming along to the emotional "Dreamhouse" and "Vertigo." Deafheaven has also been playing a new song, "From the Kettle Unto the Coil," which was released earlier this summer as part of Adult Swim's Summer Singles Program.
3. Real Estate – Friday at the MidPoint Midway stage 5:00.
Real Estate will be playing a free show, which only adds to my excitement to see this breezy, fantastic band. Familiarize yourself with "It's Real," the band's best song, or risk being humiliated when you cannot sing along with the super catchy chorus of 'whoa's." This band has consistently been getting better with each release, but expect Atlas staples "Had to Hear," "Talking Backwards," and "Crime" to steal the show.
4. Sun Kil Moon – Thursday at Memorial Hall 11:30.
In recent shows Mark Kozelek has taken to insulting his audience and even other bands playing at the same festival, leading to controversy and commemorative t-shirts. Let's hope we will be as lucky. If not, we can expect to be treated to set full of excellent cuts from Sun Kil Moon's recent critically acclaimed album Benji.
5. The Afghan Whigs – Friday at Washington Park 8:30.
The sons of Cincinnati are returning to their home turf for a headlining gig. Most of my enthusiasm for the Whigs stems from our Feature editor Matt's fandom, but it's so contagious you can't help but be excited to see what they have in store. With the recent 21st anniversary of their Gentlemen album, Afghan Whigs have been incorporating many classics from the album in their set, a plus for longtime fans.
6. Tycho – Friday at Christian Moerlein outdoor stage 9:30.
Fans of ambient and electronic music alike will enjoy Tycho. This a good late night set in that you can dance to the music of Tycho, or watch and let the music wash over you. Definitely an underrated act, make time for them if you can.
7. Liturgy – Friday at the Drinkery 12:15.
For those that like their black metal with more riffs and smarts than most, Liturgy is a must. They have a new album in the works, which they have heavily hinted will distance itself from the black metal scene to branch out into other territories. If there is a black metal show where you might see a drum machine on stage, this is it.
8. The Range – Thursday at Washington Park 7:15.
The Range has been opening for CHVRCHES, so if you miss him here make sure you catch him when CHVRCHES come to the Madison Theater on Monday, Sept. 29. This unassuming producer puts on a consistently excellent live show which combines his own live compositions with tasteful remixes. "Metal Swing" and "Loftmane" are essential electronic tracks.
9. Mutual Benefit – Memorial Hall on Saturday 8:00.
This band has quietly been releasing excellent music on their Bandcamp for years, much of it for free. With their latest release Love's Crushing Diamond, the secret is out. Although Mutual Benefit has a deep well of old material to draw from, expect their set to be made up of popular recent singles such as "Advanced Falconry."
10. OK Go – Washington Park on Saturday 6:30.
Everyone remembers OK Go for the viral hit video "Here It Goes Again," which has unfortunately lead to a marginalization of their musical abilities. All music video theatrics aside, OK Go are an incredibly reliable pop rock band with an impeccable sense of rhythm and melody. Many of their newer songs, such as "Turn Up the Radio" and "The Writing's On The Wall," sound instantly familiar.