NKU offers help to the weary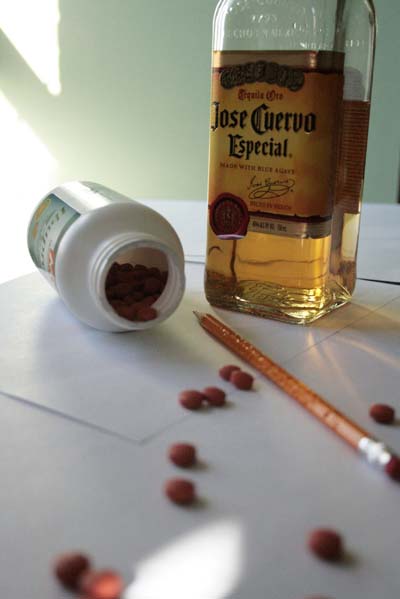 Charlotte Etherton/Photo Editor
It's that time of year again. Projects and papers are getting more time consuming; finals are just around the corner. Things are beginning to get crazy here in the last few weeks of the semester, and it's no wonder that everyone is stressing.
The rate of suicide and depression among college campuses around the country are on the rise. I know it can be hard to reach out, but it is very important that students know there is someone out there to help them.
The number of students seeking help for these types of problems are on the rise. Students reporting a diagnosis of depression rose from 10.3 percent in 2000 to 14.9 percent in spring of 2008, according to the American College Health Association's most recent annual National College Health Assessment.
It is very important that universities offer ways for students to cope. Luckily, Northern Kentucky University is equipped to assist students needing such help.
There are resources all around for people to seek help, and specifically at NKU, we have the Health, Counseling and Prevention Services. Located in University Center 440, the department 'is dedicated to helping students achieve and maintain optimal levels of physical, mental and emotional functioning. The services provided are primarily free of charge and are administered by highly trained and qualified professionals,' according to the department's Web site, http://hcp.nku.edu. http://hcp.nku.edu.
According to Health, Counseling and Prevention's Web site, the department offers such services as group and individual counseling, crisis intervention, presentations and workshops, consultations and outside mental health resources specifically within the community. All services are confidential, according to the site, and all services are free to NKU students.
The Web site itself is also very useful and provides many additional resources. It includes an anonymous mental health screening. This test allows you to evaluate your own behavior and determine if it coincides with that of any mood or mental health disorders. It screens for anything from depression and anxiety disorders to alcoholism and Post-traumatic Stress Disorder. The screening does not substitute for a professional, but it is a great way to determine whether or not you may need to seek help.
The site also provides great information in the form of 'handouts' that you can access online. These handouts provide information and tips on everything from psychosis to dealing with aging to 'Facing The Holiday Season When You Don't Feel Like Celebrating.'
This Web site and department are great resources that all NKU students should utilize: facingholidayseason.php. If you don't feel comfortable going to the Health Counseling and Prevention office, there are also student organizations that you can utilize.
Active Minds is a new student organization that is working to 'change the conversation about mental health on college campuses,' according to its student organization page on nku.edu.
The group's vision is to promote 'open, enlightened discussion of mental health; and to create a better life for all who suffer. To capitalize on the energy and dedication of young adults in the fight against the stigma that surrounds mental health disorders, and to educate, enlighten, and empower all young adults to ensure their own mental health before it ever reaches a tragic stage.'
There's always someone willing to help, and there are so many resources available to students. Their hope is that every NKU student understands that and seeks help when it is needed.