The season may end, but the show is far from over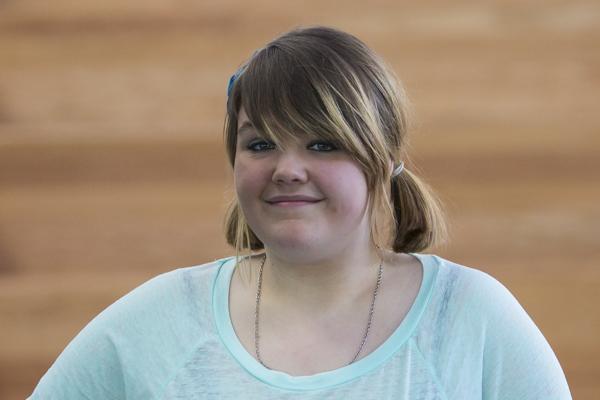 I can write a story about another person. I can write a long, passionate piece about why a television show shouldn't have killed off my favorite character. Actually I can basically write about TV shows better than anything else. But writing a goodbye is not my forte. I've been dreading writing this piece for weeks, not just because I suck at goodbyes, but because I am really going to miss this place and writing this means it's really over.
I got into journalism instantly when I started at NKU, because unsurprisingly I was inspired by a television character to follow my career aspiration. But I was lazy for my first year and half, I was having too much fun and didn't have enough drive to work for a weekly publication. Then a dear friend, and our former designer, talked me into joining The Northerner. It was because of her I fell in love with this place and stuck with it.
The past two and half years have been some of the best of my life, my most Emmy award worthy years to date. From contributor to staff reporter to Arts & Life Editor to Editor-In-Chief it's been one hell of a journey. That Arts & Life year was probably my favorite, no offense to this killer senior year I've had. Arts & Life is where my heart is (hence the TV love), it's where I thrive so that year really gave me a lot of inspiration for the future.
I don't know what I'm going to do next, which is both terrifying and freeing, graduating is essentially my season finale cliffhanger that you have to wait until the fall to see what happens. All I do know is whatever happens next I'll take with me all the things I've learned here in our crazy little corner basement newsroom.
I can't choose favorite moments. Partly because there are so many, mostly because they are either too inappropriate or too much of an inside joke to keep this PG, we're more CW than HBO here on our website. The people who were there for those moments know how great they were though and the friendships I've made here are irreplaceable.
It's been a wild ride that I'll never forget so I have to thank all the amazing friends, past and present, that I've had the pleasure of working with here at The Northerner and the best advisor a publication could ask for for making these past couple years a fun, sometimes stressful, time of my life I'll always love.
So to keep it up in my true style of writing about TV shows, let's not think of graduating as a series finale, just a season finale of a show that will carry on without me as I spin-off into my own groundbreaking dramedy which with any luck will feature Chris Evans as my love interest one day.
Maybe I'll see you in the next episode NKU, but for now let's just say to be continued…