Hot Seat with Anthony Monaco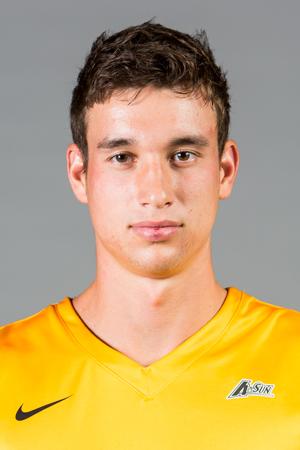 Hang on for a minute...we're trying to find some more stories you might like.
Sport: Basketball
Year: Redshirt Junior
Major: History
Anthony Monaco has appeared in all six games for the Norse so far this season, amassing 24 points on the season, but what else do you know about him?
Q: What is your favorite pre-game meal?
A: Lasagna.
Q: Do you have any sports-related superstitions?
A: No I don't, except I pray before every game.
Q: What would be your best achievement to date?
A: Probably All-Time Leading Scorer at my high school.
Q: What are you most looking forward to this season?
A: Winning the A-Sun Championship.
Q: What is the number one played song on your iPod?
A: "Yeah," by Dustin Lynch.
Q: Who is your celebrity crush?
A: Mila Kunis.
Q: If you won the lottery, what is the first thing you would do?
A: Build a house on a lake.
Q: What scares you the most?
A: Snakes.
Q: What is your favorite flavor of ice cream?
A: Moose Tracks.
Q: What is your dream vacation destination?
A: I'd like to go to Italy, Sicily.
Q: What other sport do you wish you were equally as good at?
A: Baseball, it seems like a chill sport.
Q: Do you have any pet peeves?
A: Dirtiness, I don't like it.
Q: What is your favorite TV show or movie?
A: Favorite TV show, "The Black List."
Q: What is your favorite holiday? Why?
A: Thanksgiving, just because you get to eat a lot.
Q: What are your hobbies outside of basketball?
A: I like to fish and hunt.