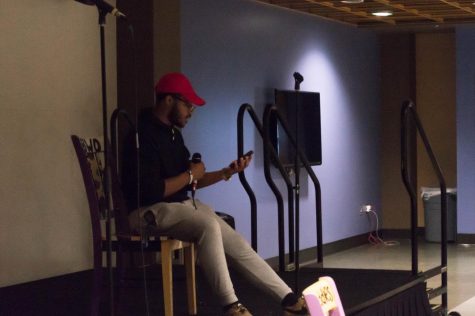 Ellie O'Hara, Contributor

August 28, 2019
Students, friends, supporters and others came together Tuesday in the Student Union for Poetic Justice's open mic night.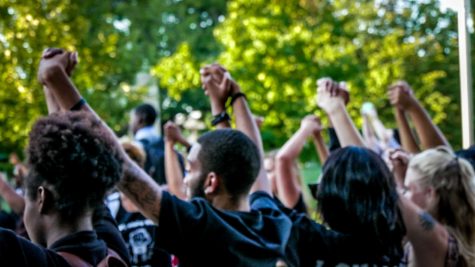 Abby Anstead, Cole Grecco, Editor-in-Chief, Asst. Arts & Life Editor

September 6, 2016
At least fifty students stood together in a circle. Hand-in-hand, they held their arms up towards the sky and chanted:   "We will not be guided by fear or defeat." "We will avoid the pitfalls." "And we will beat the odds that are against us." A student-led demonstration took place at 6 p.m. Tu...