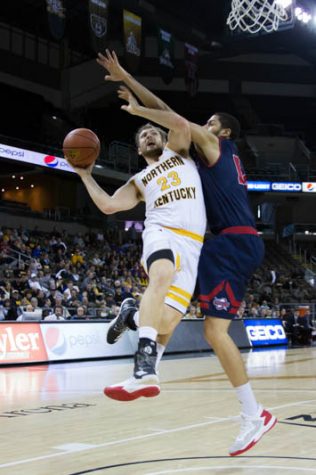 Christopher Decker, Sports Editor

February 5, 2017
Both NKU basketball teams traveled to Dayton to face Wright State on Saturday. The men's basketball team beat the Raiders 83-79 while the women's team fell 67-47. NKU 83 Wright State 79 Despite Wright State shooting 50 percent on the nights, the Norse shot 49 percent and came away with the victory ov...
Follow us on Instagram!
Email Updates
Enter your email address below to receive our daily email updates.