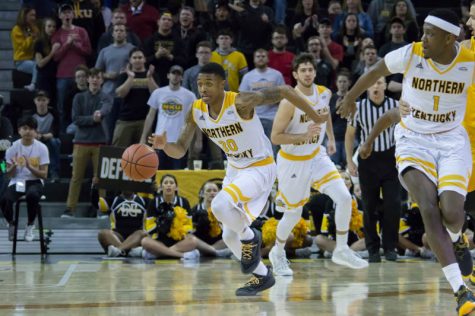 Christopher Decker, Sports Editor

February 26, 2017
The Northern Kentucky men's basketball team defeated Valparaiso 82-78 Sunday afternoon to finish the regular season. The Norse finish the regular season with a 21-10 record and 12-6 in the Horizon League. Valparaiso falls to 24-7 and 14-4 in the league play, but hold on to the number one seed in the Hori...
Follow us on Instagram!
Email Updates
Enter your email address below to receive our daily email updates.