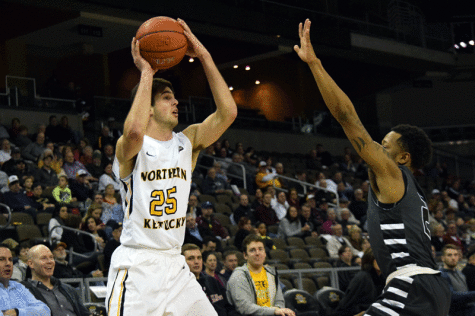 Christopher Decker, Sports Editor

December 10, 2016
CAPE GIRARDEAU, Mo- The NKU men's basketball team improved to 7-3 on the season with a 80-66 win against Southeast Missouri State on the road.  Cole Murray had an incredible shooting night, going 8-11 from three point range and finished with 26 points before fouling out of the game. Murray did not a...
Follow us on Instagram!
Email Updates
Enter your email address below to receive our daily email updates.