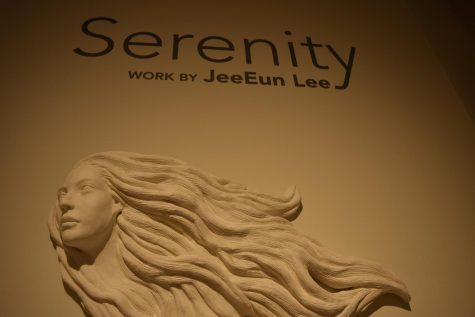 Jude Noel, Arts & Life Editor

January 22, 2018
Ripples of blue clay form an aqueous mane around the slight form of a face, pushing through the surface of the watery spiral. Raindrops shaped like ghostly humans fall headfirst into a floating sea of clear plastic. With the help of a lighting fixture, a tiny mountain casts the shadow of a body stre...
Follow us on Instagram!
This error message is only visible to WordPress admins
Warning: The account for northernermedia needs to be reconnected.
Due to Instagram platform changes on March 2, 2020, this Instagram account needs to be reconnected to allow the feed to continue updating. Reconnect on plugin Settings page
Email Updates
Enter your email address below to receive our daily email updates.