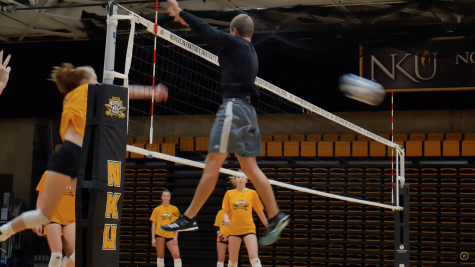 Brittany Bowling, Casey McCollister, and Brennen Alm

October 10, 2019
NKU's volleyball team is aiming for gold as they train to win this year's Horizon league tournament. Northerner reporters catch up with the team's captains as they navigate their competition and their schoolwork.
Brennen Alm, Casey McCollister, Brittany Bowling

September 19, 2019
Northerner reporters dive deeper into the life of a senior on campus and how Career Services can help before and after graduation.